Do you have a strong desire to pursue your goal of becoming the boss right away? As you start your startup journey, we advise you to take in a tonne of advice. It's one thing to have a vision or to build a prototype and another to turn it into a lucrative, scalable business. No wonder many would-be entrepreneurs wait to launch their products for so long: It can be absurdly difficult and daunting to take the first step.
Start with the books listed below, written by brand builders who have "been there, done that," and share their most valuable entrepreneurial advice, tidbits, and trials. We promise you will undoubtedly feel more prepared and motivated after spending time with these pieces.
Benefits of Reading Books on Startups:
Knowledge and Education: Startup books offer a wealth of insights and knowledge about the intricacies of starting and running a business. They cover a wide range of topics, including idea generation, business planning, marketing, sales, finance, leadership, and more. By immersing yourself in these books, you can gain a solid foundation of knowledge and draw wisdom from the experiences of successful entrepreneurs.
Inspiration and Motivation: The stories shared in startup books can be a powerful source of inspiration and motivation. They recount the journeys of entrepreneurs who faced and conquered numerous challenges on their path to success. Reading about their trials and triumphs can ignite a spark within you, nurturing determination, resilience, and optimism necessary for your own entrepreneurial pursuits.
Practical Tips and Strategies: Startup books are a treasure trove of practical tips, strategies, and frameworks that can be directly applied to your own business endeavors. They offer valuable insights into proven methodologies, best practices, and lessons learned from accomplished startups. By implementing these actionable ideas, you can navigate potential pitfalls, make informed decisions, and enhance your chances of achieving success.
Networking and Connections: Many startup books are authored by renowned entrepreneurs, industry experts, and investors. Engaging with their writings can open doors to networking opportunities. Authors often provide contact information or suggest avenues for connecting with like-minded individuals, potential mentors, or even investors. This can be invaluable in expanding your professional network and fostering meaningful relationships.
Expanded Perspectives: Reading books on startups exposes you to a diverse range of perspectives, ideas, and approaches to entrepreneurship. It broadens your horizons and encourages you to think beyond conventional boundaries. By embracing diverse sources, you can develop a well-rounded understanding of the startup landscape and glean insights that may have eluded you otherwise.
Continuous Learning: Startups exist within a dynamic and ever-evolving business landscape. Reading books on startups enables you to stay abreast of the latest trends, emerging technologies, and industry developments. It empowers you to engage in continuous learning, adapting your strategies based on new information and insights that emerge over time.
Top 14 Books for Entrepreneurs on Startup Success: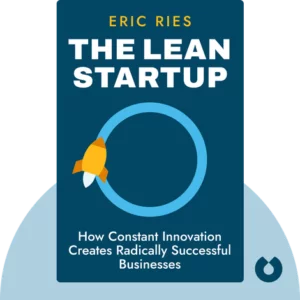 One of the best-selling books about tech startups is The Lean Startup. The five underlying tenets of the Lean Startup methodology are as follows:
There are businesspeople all over
Enterprise is management
Validated Education
Build-Measure-Learn
Modern Accounting
By adhering to these rules, business owners can scale their organizations, increase employee creativity, and reduce costs while operating more efficiently and avoiding common pitfalls. The book teaches readers how to create and communicate a vision, evaluate and try out concepts, be flexible in the face of changing times, and develop sustainably. The Lean Startup is a manual for creating solid startup foundations that aid organizations' longevity.
Notable Quote: "Success is not delivering a feature; success is learning how to solve the customer's problem."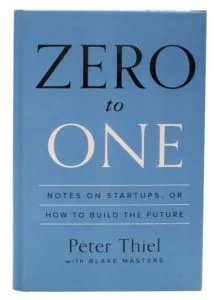 To this day, Zero to One remains a staple of the startup literature canon. Peter Thiel and Blake Masters worked together to found PayPal and Palantir and to establish a successful venture capital firm that made investments in successful companies like Facebook.
The authors draw on their collective knowledge and experience to help new business owners navigate the startup scene.
One of the book's main premises is that successful startups don't merely reimagine existing ideas but instead innovate and present completely new products to the market.If you're an aspiring entrepreneur, Zero to One will show you how to break out of a rut, develop ground-breaking products or services, and start a company that will change the world.
Notable Quote: "All failed companies are same: they failed to escape competition."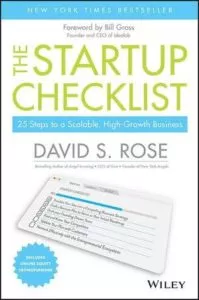 One of the more thorough books on starting a business is The Startup Checklist. David S. Rose, a seasoned investor and serial entrepreneur offers detailed instructions and practical guidance on how to start and grow a successful startup. Finding a workable business model, networking with other business owners, navigating the legal and financial systems, assembling a solid team, and raising capital are all covered in the book. The Startup Checklist offers a blueprint for creating a company that incorporates all the most critical operational components.
Notable Quote: "It is crucial at the beginning to distinguish the business concept from the product concept."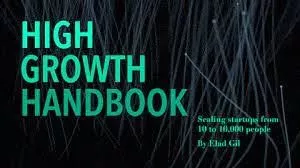 The High Growth Handbook is a guide for startups that are scaling quickly. The book examines the development of high-growth, successful businesses like Twitter, Google, Stripe, and Airbnb and identifies behavioral patterns that help business owners grow their organizations quickly. The manual addresses hiring and collaborating with the C-suite, communicating with the board, navigating initial public offerings, and obtaining funding for later stages. The High Growth Handbook teaches founders how to promote hypergrowth without sacrificing company culture, losing control, or forgetting the core vision.
Notable Quote: "All startup advice is only useful in context, and I firmly believe that the only good startup advice is that there is no good generic startup advice."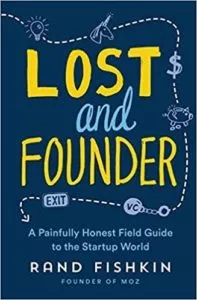 Rand Fishkin provides a candid account of the difficulties in starting and growing a startup in this book. The book forgoes the romance of the story of overnight success in favor of the truth that running a successful startup takes years of toil and careful planning. Chapters cover pivoting, scalable marketing, and releasing products at the right time and have titles like "don't raise money for the incorrect reasons or from the wrong people" and "startups carry the founders' baggage." Lost and Founder offers "startup chat codes," emphasizing self-awareness, research, and cutting through the clutter to find the best guidance rather than shortcuts.
Notable Quote: "Growth hacks alone can't solve all the marketing problems, however, the right ones may add immense value to the already humming marketing flywheel."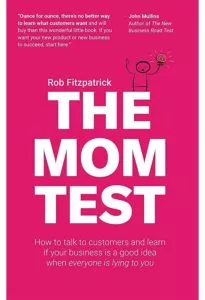 The Mom Test hypothesizes that many collaborators and bystanders will exaggerate or lie to appear supportive, just as mothers will agree with you out of love. The best way to assess ideas is not by directly soliciting feedback from others. Instead, business owners need to develop the skills to ask the right questions and identify audiences more likely to be truthful. The Mom Test outlines formulas for avoiding inaccurate data, helpful wording questions, and establishing more genuine connections with customers. This book guides sifting through hype and flattery to uncover the facts that will inform about organizational improvements.
Notable Quote: "It boils down to this fact: you aren't allowed to tell them their problem, and in return, they aren't allowed to tell you what ought to be build. They own the problem, and you own the solution."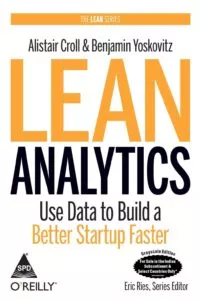 A manual on using data to guide startup business decisions is called Lean Analytics. Startups can grow more quickly if their founders pay attention to the numbers. Measurable metrics can be used to track consumer behavior and accurately gauge the needs and interests of potential customers. These metrics show whether a startup is on track to meet its objectives or whether a change in strategy may be required. The book examines issues like what constitutes an effective metric, how to evaluate data results, and how to use data in ways that lead to substantive change. Lean Analytics is a how-to manual for making data-driven business decisions and a condensed encyclopedia of data analytics.
Notable Quote: "Don't just ask questions, and know how the answers will change your behavior. Draw a line in the sand before you run the survey."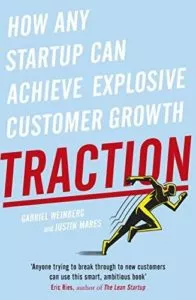 One of the best books for new businesses is Traction. It takes more than just an excellent concept to sustain a startup, and new companies must develop and gain the trust of potential customers if they are to endure. The idea of "traction" refers to the rate at which the general public accepts a new idea, and the book "traction" offers advice on building that momentum. Setting traction goals, tracking progress, maximizing media exposure, and converting brand awareness into sales are all covered in the book. This comprehensive manual covers all available strategies for increasing visibility, including paid assistance, community building, in-person interactions, and email marketing. Traction is a manual for establishing a startup as a household name using viable and long-term strategies.
Notable Quote: "The only essential thing is growth. Everything else we associate with startups follows from growth."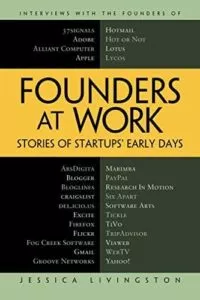 Founders at Work is a collection of stories about startup funding. The book charts the early years of businesses like Tripadvisor, Apple, PayPal, and Yahoo in the style of founder interviews. The questions Jessica Livingston poses to the founders reflect her experience as an entrepreneur and co-founder of the renowned startup accelerator Y Combinator. Instead of reading like a self-help manual, the book reads like a discussion between thought leaders. However, Founders at Work is a valuable tool for startups planning to launch, fighting to survive, or attempting to innovate. The book provides a behind-the-scenes look at the frantic beginnings that came before the slick later years of large corporations.
Notable Quote: "Innovations seem inevitable in retrospection, but at the time, it's one uphill battle."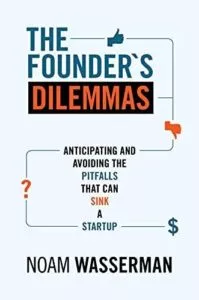 The Founder's Dilemmas examines the problems, and difficult choices founders must make when launching startups. The book lists the common errors that novice business owners make and suggests strategies and techniques help readers avoid them—the chapters center on choosing equity splits or cash compensation, timing hiring, and defining organizational roles. Noam Wasserman offers guidance on handling interactions with partners, staff, and investors and how to make choices that will be advantageous to the business over the long term by drawing on anecdotes and data from hundreds of founders. The Founder's Dilemmas is a resource manual for overcoming challenges and guiding startups through difficult situations.
Notable Quote: "A decision made at one point in time can make a subsequent decision turn out badly, even if the subsequent decision might turn out well in different circumstances."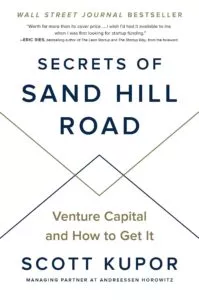 Secrets of Sand Hill Road offers insights from a venture capitalist's perspective, in contrast to most books on startups, which are written from the founder's perspective. Due to his background as a VC and an entrepreneur, Scott Kupor is in a unique position to be able to provide founders with helpful funding advice. The book sheds light on VC reasoning and investment strategy. It offers leaders advice on ways like using storytelling to persuade backers, preventing VCs from meddling too much in day-to-day business, and laying the groundwork for the organization's sale or acquisition. Secrets of Sand Hill Road is an authoritative resource for startups seeking to raise money and a masterclass in funding fundamentals.
Notable Quote: "In fact, you'll often hear VCs say they like founders who have strong opinions, but ones that are weakly held, that is, the ability to incorporate compelling market data and allow it to escalate your product thinking. Have conviction and a well-vetted process, yet allow yourself to "pivot" (to invoke great euphemisms in venture capital diction) based on real-world feedback."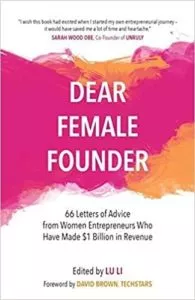 In Dear Female Founder, the author addresses the difficulties and successes women face when creating, leading, and expanding a startup. Dozens of successful female businesswomen from various fields, such as philanthropists, venture capitalists, media moguls, and e-commerce pioneers, share their thoughts in this book. Start-up phases, such as getting started, gaining experience, and looking back on what you've learned, are covered in the book's various chapters. In Dear Female Founder, seasoned startup women offer wisdom to the next generation of female entrepreneurs.
Notable Quote: "I believe there is a need to reinvent the experience of startup incubation in order to address the challenges women face. I also believe women are the most under-tapped resource for economic improvement."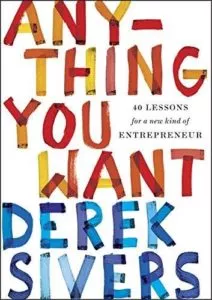 If you're looking for a great online startup book, consider Anything You Want. In the early 2000s, Derek Severs launched an online CD business, which he sold for $22 million. His life serves as an example of success in nontraditional business models. In this piece, the author argues that entrepreneurs should forge their unique paths rather than conform to predetermined norms and guidelines. The book advocates going after your dreams, raising money unconventionally, and establishing your standards for success in the workplace. Severs says it's okay to start small with a dedicated fan base and that it's nothing to be ashamed of if your business is more of a side gig than a career goal. The internet age has made it necessary to rethink the traditional startup story, and Anything You Want presents one alternative.
Notable Quote: "Never forget that everything you do is for the customers. Make every decision—expand business, raise money, or promote someone—according to what's in the best interest for the customers."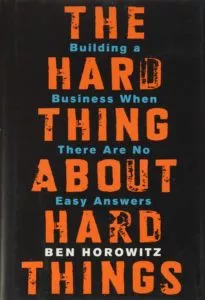 As of today, The Hard Thing About Hard Things is still one of the best-selling books on the topic of starting a business. Business leader and innovator Ben Horowitz discusses the realities of starting a company and the difficult decisions that CEOs and founders must make. The book discusses issues like letting go of a top executive, having difficult conversations with long-term employees about their performance, reducing office politics, and finding a middle ground between accountability and creativity. The Difficult Thing About Difficult Things provides real-world guidance from startup veterans on tackling some of the most challenging but rarely discussed problems.
Notable Quote: "Spend zero time on what you might have done, and devote all your time to what you might do."
Conclusion:
A successful entrepreneur's life is characterized by two constants: inspiration and direction. Although the ecosystem's peers and mentors can offer both in spades, there is nothing like discovering knowledge within the pages of a well-written book. Read the accounts of other founders who have overcome obstacles and run all the wars you are currently facing, and succeeded when times are complex, and inspiration runs low.
Startup CEOs are portrayed by society as radicals who upend institutions and pave the way for the future. While it is true that new businesses can significantly impact the community, the road to running a successful startup is far from being as easy as most people make it out to be. Creating a new company presents its own set of difficulties, and leaders frequently experience confusion while attempting to determine the best course of action in each circumstance. Reading books about startups can help leaders better navigate the complexities of the innovative industry amid crisis or change and help ambitious entrepreneurs get ready for the realities of launching and running a brand-new business.
Learn how to scale your online business here.
FAQ: Startup Books:
What do startup books entail? 
Books on startups serve as manuals for starting and expanding new businesses. These books cover subjects like obtaining funding, growth hacking, marketing, brand-building, and overcoming obstacles.
Is it helpful to read books about startups before launching a company? 
Reading books about startups is beneficial for creating a company because these manuals prepare founders for the difficulties of entrepreneurship and assist leaders in avoiding the common pitfalls that occur in start-ups. The advice and insights of seasoned entrepreneurs can be a helpful tool for founders who frequently cannot rely on peers in the organization or industry for guidance as they navigate competitive and dynamic business environments.